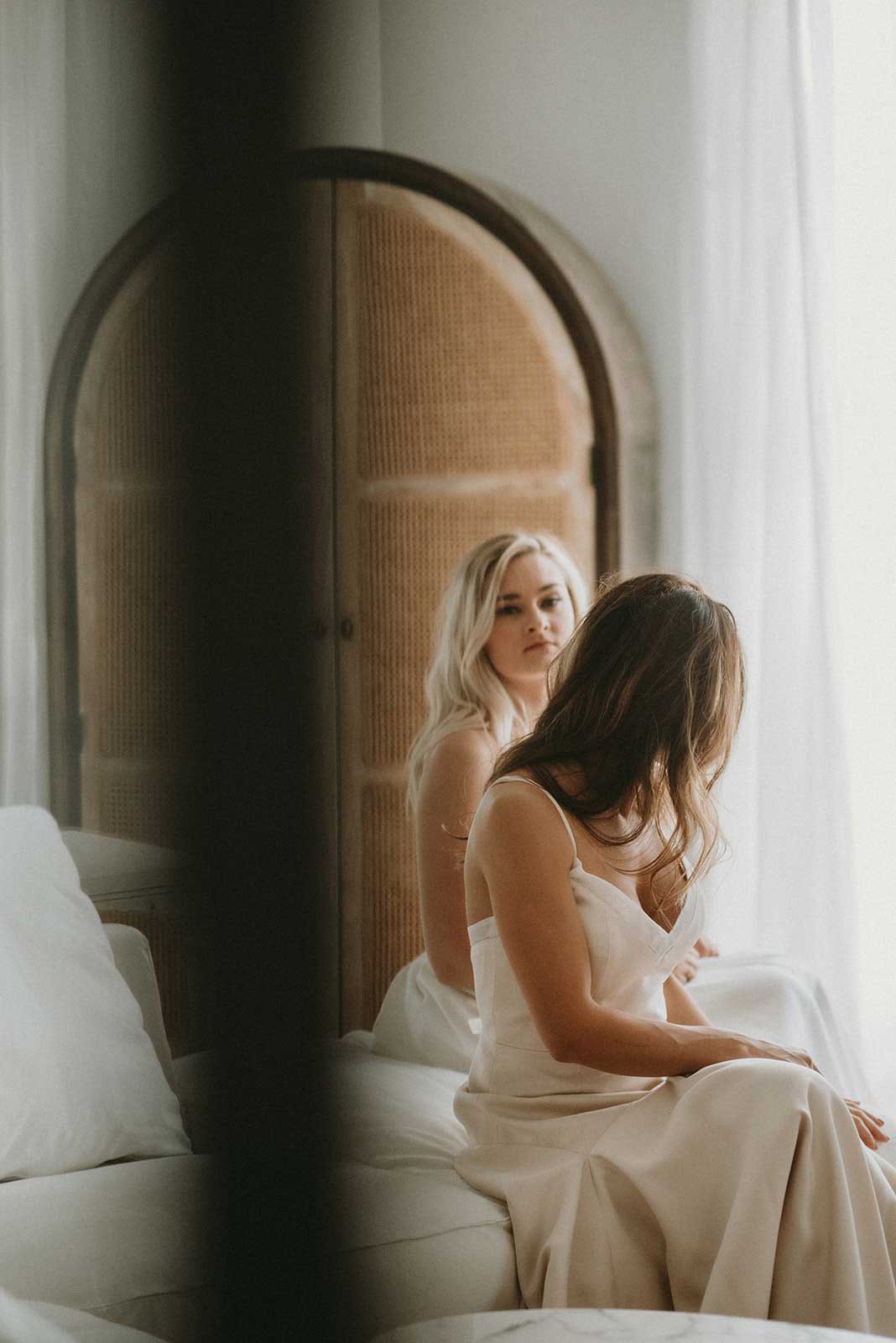 What is the price range of your gowns?
Our prices range from $1250-$5000, with the majority of our dresses in the range of $2000-$3500. If you're curious about the prices of a particular designer, check out our designer page for more info! We also have a significant sample gown section, with dresses marked $1000 and under.
Do I need an appointment?
Yes. Our stylists want to give you the best experience possible, and for us, that means our undivided attention. Our appointments are private, laid-back, and sure to be one of your favorite parts of wedding planning. If you just want to pop in to see our dresses, we welcome walk-ins if there is no appointment currently happening.
Who should I bring to my appointment?
We highly suggest bringing only your nearest and dearest—people whose opinions truly matter to you. If there are too many opinions, it can be hard for you to choose your perfect dress! Our two bridal salons can accommodate the bride plus six guests.
*Please note, while we love littles, bridal is a grownup space. We can only accomodate children under a year at appointments.
What sizes are your dresses?
Most of our samples are a bridal size 10-12, which is a street size 6-10. We also have been curating a wonderful curvy collection, with samples ranging from size 14-26. Almost all of our designers will make gowns in sizes 0-28.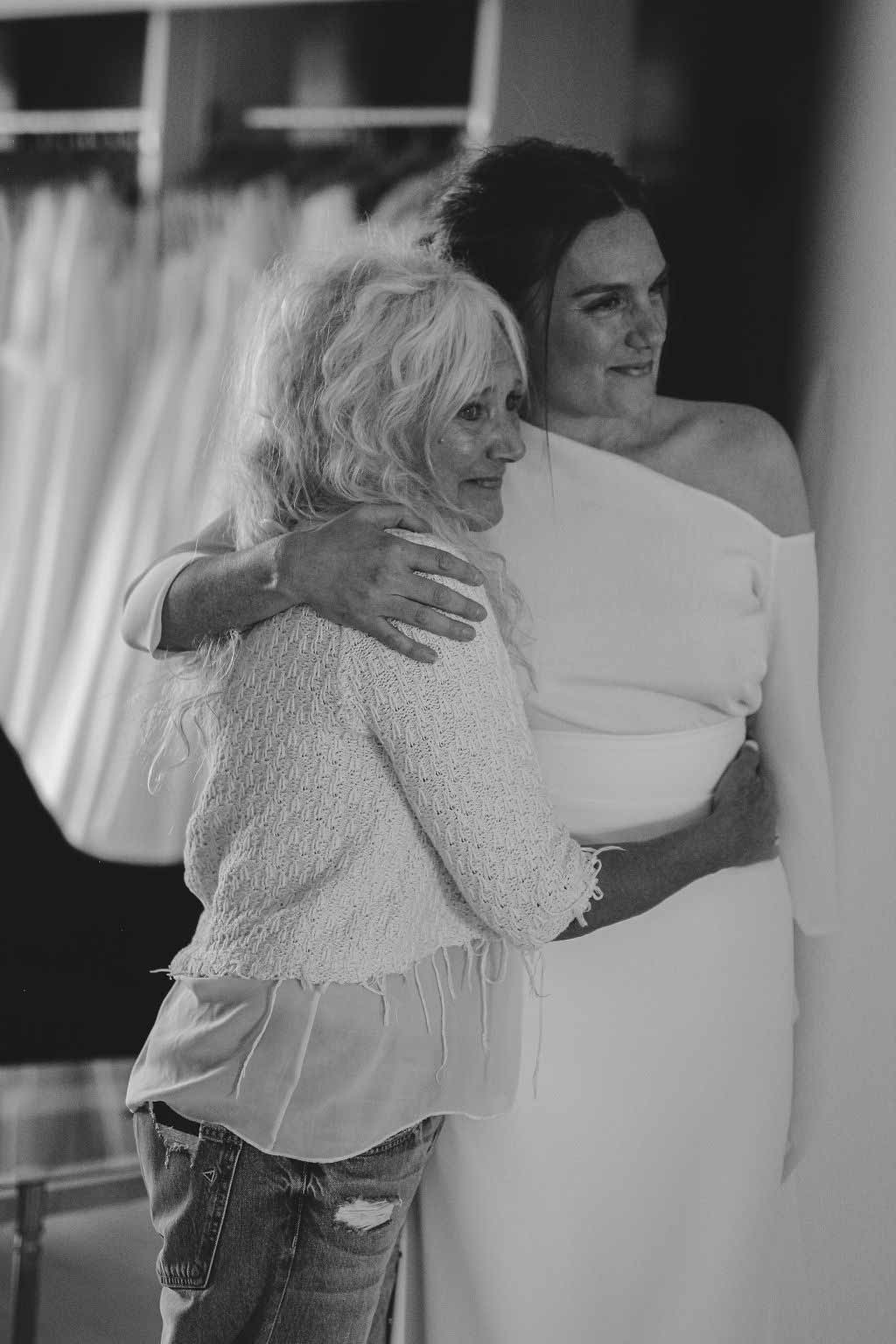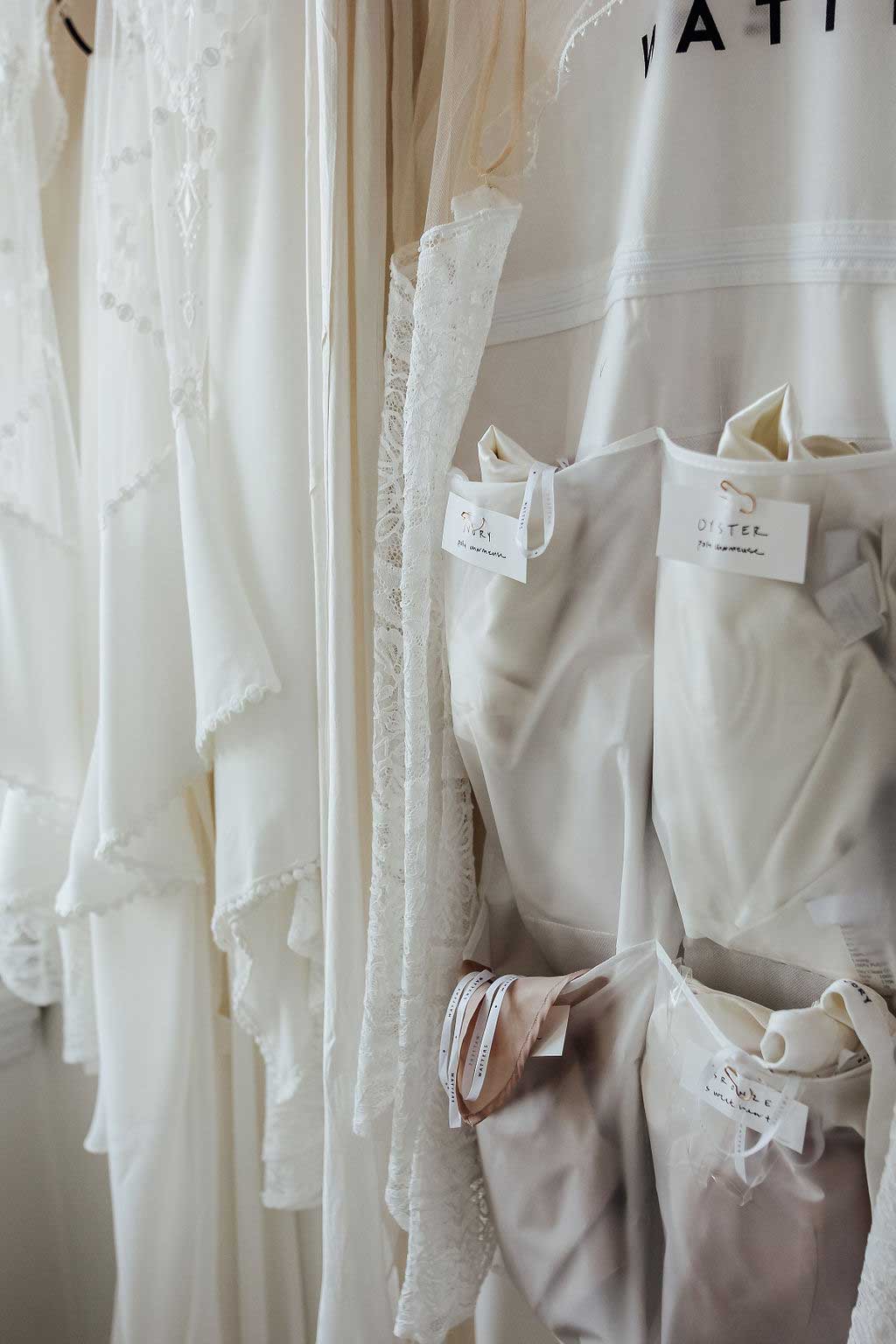 What should I bring to my appointment?
We highly suggest wearing nude or white underwear. Most of our brides go braless while trying on dresses, but if you have a particular strapless bra you love, feel free to bring it!
When should I start shopping for my dress?
If time permits, we suggest 9-12 months before the wedding. On average, dresses take anywhere from 4-6 months to arrive, and we recommend starting alterations 6-8 weeks before the wedding. If your wedding is coming up soon- don't fret! We've got a lot of great sample options that you can take home the same day, and most designers offer rushes on gowns!
When should I order my veil and accessories?
Most accessories and veils take anywhere from 2-8 weeks to be made. We suggest ordering at least three months before the wedding, if not sooner. We also carry a few select veils in stock that you can take home the same day if your timeline is getting short.
Alterations?
We don't do alterations in-house, but we do have references for some amazing local seamstresses. See our alterations page for more info.
Where are you located?
Our bridal shop is located on the 2nd floor of Spring Sweet. Don't be fooled when you walk in the door on the main floor- this IS the place!
Please note that we are in an older building, with no elevator. If you need a handicap accessible appointment, please contact us directly (bride@springsweet.com) and we can accomodate a private after-hours appointment on our main floor.
Do you service the LGBTQ+ community?
Heck yes! Everyone is welcome here.